The National Convention Center (NCC), Hanoi, Vietnam
Address: Thang Long Avenue (gate No.1) and Pham Hung Street (gate No.2),
Me Tri Ward, Nam Tu Liem District, Hanoi, Vietnam.
Tel: (+84) 08041196
Website: http://ncc.gov.vn/
---
Introduction of Hanoi
Hanoi, Vietnam's elegant capital, lies on the banks of the Red River, the cultural center with puppetry, music, and dance performances. Hanoi ranks among the world's most attractive and interesting cities. Originally named Thang Long, the city was first the capital of Vietnam in A.D. 1010 and has had many names until its current incarnation. The name Hanoi, in fact, means "bend in the river" and denotes the city's strategic location along the vital waterway.
The most obvious reminders of the past in Hanoi are written in the vestiges of precolonial and colonial buildings low facades tucked beneath towers of concrete, especially in the city's Old Quarter. But even these centuries-old structures are recent, considering the rich history here that dates back thousands of years. Besides the Old Quarter, there are many beautiful landscapes such as West Lake and HoanKiem Lake, attracting many foreign tourists.
GEOTEC HANOI 2019 is going to hold at The National Convention Center (NCC) (Hanoi, Vietnam).
When participating in GEOTEC HANOI 2019, the delegates may stay in The Villa Complex of the National Convention Center (Garden Villas) or some others nearby the conference venue.
Garden Villas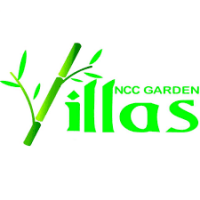 The Villa Complex of the National Convention Center (Garden Villas) is a luxury villa complex located within the NCC with the total area of 20,737m2, including 10 luxurious detached villas. The Garden Villas are built in accordance with the standards of 5-star hotels to welcome and serve high-ranking delegations of the State and international guests.
Website: http://ncc.gov.vn/restroom
Lotte Hotel Hanoi
Besides featuring 318 luxuriously rooms and suites with breathtaking panoramic view of Hanoi, Lotte Hotel Hanoi also offers 7 restaurants and bars naming Grill 63, Red River, Tim Ho Wan, Pharaoh's Bar and Upper, the Lounge Sky, Top of Hanoi, and Delica-Hans. With unique concepts and glamorous scenic view, Lotte Hotel Hanoi's restaurants and bars are the ideal place for you to visit and enjoy.
With top-notch services and state-of-the-art facilities, Lotte Hotel Hanoi is the height of luxury in Hanoi.
Address: 54 Lieu Giai, Ba Dinh, Hanoi
Website: www.lottehotel.com/hanoi-hotel
Crowne Plaza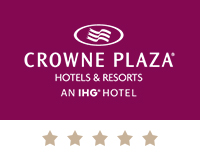 Distance to conference venue: 5.4 Km, around 15 minutes by taxi.
Address: 36 Le Duc Tho Str, My Dinh Ward, Nam Tu Liem dist, Hanoi, Vietnam
Website: www.ihg.com/crowneplaza/hanoi
Calidas Landmark 72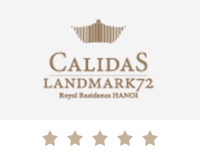 Distance to conference venue: 1.5Km, around 5 minutes by taxi.
Address: 48-60F, Keangnam Landmark 72 Tower, Plot E6, Pham Hung Road, Hanoi, Vietnam
Tel: +84 24 6282 3000 Fax: +84 24 3772 3800
Website: http://calidas.vn
A half day technical tour to construction site of a subway station of Hanoi Metro Line No. 3 and one more such typical construction site in Hanoi will be held in the afternoon of November 27, 2019. Attendants are invited to join the tour freely. If you wish to join the tour, please register directly to the Secretariat via email support@geotechn.vn before October 31, 2019. The number of visitors is limited to 50 persons
Download HERE to register for technical tour.
In addition, one-day excursion at Bai Dinh – Trang An, a heritage of Vietnam in Ninh Binh province, will be organized for the registered delegates.
Bai Dinh and Trang An are well-known tourism spots in Ninh Binh province.
Bai Đinh Pagoda Spiritual and Cultural Complex is a complex of Buddhist temples on Bai Dinh Mountain. It is considered the largest complex of Buddhist temples in Vietnam and has become a popular site for Buddhist pilgrimages from across Vietnam.
Trang An Scenic Landscape complex is called as a "Ha Long bay on land" and recently recognized as an UNESCO World natural heritage with scenic mountain and green fields landscape.
Detailed Itinerary: 
Time
Description
07h30
Our car and tour guide pick you up in CEO Tower, Pham Hung Road to depart for Ninh Binh province (approximately 100km from Hanoi).
09h00
Arrive at Buddha Prayer place in Bai Dinh Pagoda, the biggest pagoda in Vietnam with 500 La Han statues, biggest bronze Buddha statue in Vietnam with 10 meter in height, 100 tons in weight.
12h00
Have lunch in local restaurant and enjoy specialty dishes in Ninh Binh Province such as goat meat, pork storage vessel….
13h00
Depart to Trang An tourist attraction.

Take boat cruise to visit cave complex: Sang Cave, Toi Cave, Ba Giot Cave, Nau Ruou in mystery and wildness, see scenery of mountain and rivers – a Ha Long on land of Ninh Binh.

16h30
Get on the car for returning to Hanoi.
18h30
Back to Hanoi at your hotel, Trang An – Bai Dinh Tour ends.
If you need invitation letter for visa, please complete this form
---
Organizing Committee Contact
---
FECON CORPORATION (Vietnam)
15th Floor, CEO Tower, HH2-1 Lot, Me Tri Ha Urban, Pham Hung Street, Me Tri Ward, Nam Tu Liem District, Hanoi, Vietnam.
Hotline:
(+ 84) 903 440 978
(Mr. Dung – Chief of Secretary Board)
Tel:
Tel: (+ 84) 246 269 0481
(Ext: 579 – Ms. Khuyen)
Email:
secretariat@geotechn.vn
---